We enjoy the challenge of Bringing Goliath Problems Down to Size.–We know you are visiting this website because you are experiencing a serious legal issue that is significantly affecting your life or business –
Whether you have past experience dealing with legal matters or this is your first exposure to the legal system, it is important to us that you understand the legal process so you feel comfortable and confident moving forward. We take the time to get to know you and you will get the personal attention you deserve.


Fighting Goliath for Individuals

The Berent Law Firm advocates for the rights of consumers against the 'Goliaths' of the world. We vigorously prosecute claims on behalf of consumers who have been wronged by those who engage in false, misleading, deceptive acts and practices in violation of the law.
Typical Consumer Disputes


Comprehensive Solutions for Businesses

A business can sink or swim on the outcome of a significant legal matter. We understand the importance of gaining and maintaining leverage in a business dispute.
Business Solutions


Results that speak for themselves

Whether a dispute requires tactful negotiation or aggressive litigation, the Berent Law Firm stands ready to handle the most sophisticated business and commercial disputes regardless of their size or complexity.
Proven Track Record
After his amazing closing argument, the jury came back with a unanimous verdict in my favor....

Mr. Berent was able to quickly get his arms around an extremely complicated set of facts and immediately secured a Temporary Restraining Order that saved the company.....

Mr. Berent understands our business needs and is very effective. He is cost conscious and resolves many disputes through negotiation without the need for filing suit....
JASON BERENT
Founder and managing partner of the Berent Law Firm.
Mr. Berent is a versatile attorney who takes great pride in his relentless pursuit of superior legal results on behalf of his clients. Mr. Berent handles a wide range of complex and sophisticated legal matters for both business clients and individuals and enjoys the challenge associated with Bringing Goliath Problems Down to Size.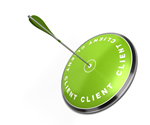 He is known for working closely with clients to develop and implement comprehensive strategies to secure superior results in the most complicated litigation matters against the largest of adversaries. Mr. Berent is well versed in all phases of litigation, including pleadings, motions, court hearings, mediations, arbitrations, jury trials and appellate matters. Mr. Berent also has unique and extensive experience securing Temporary Restraining Orders and other emergency relief.
Mr. Berent received his undergraduate degree from Georgetown University in Washington, D.C. and his law degree from the University of Texas at Austin. Mr. Berent is licensed to practice in all Courts in the State of Texas.